Every venue we design receives a signature look!
Grand venues make for grand treatments. It is our objective to give each and every space the specific detailing which will set it apart from every other event. Adding a personal touch is imperative so that the space looks intimate.....not an easy task!
Over the years we have turned miles of convention halls, arenas and ballrooms into breathtaking settings to dazzle our clientele.
We are rewarded by our clients as they view their room...in awe...
Opening their doors with the confidence that they are hosting a
"Truly Spectacular Event".
FIRE AND ICE FOR 3,000......
WORLD MEETING OF FAMILIES...FLORAL & SEATING FOR THE STAGE FOR POPE FRANCIS...200,000 - Philadelphia, PA
WHITE HOT TROPICAL NIGHTS for 3,000.............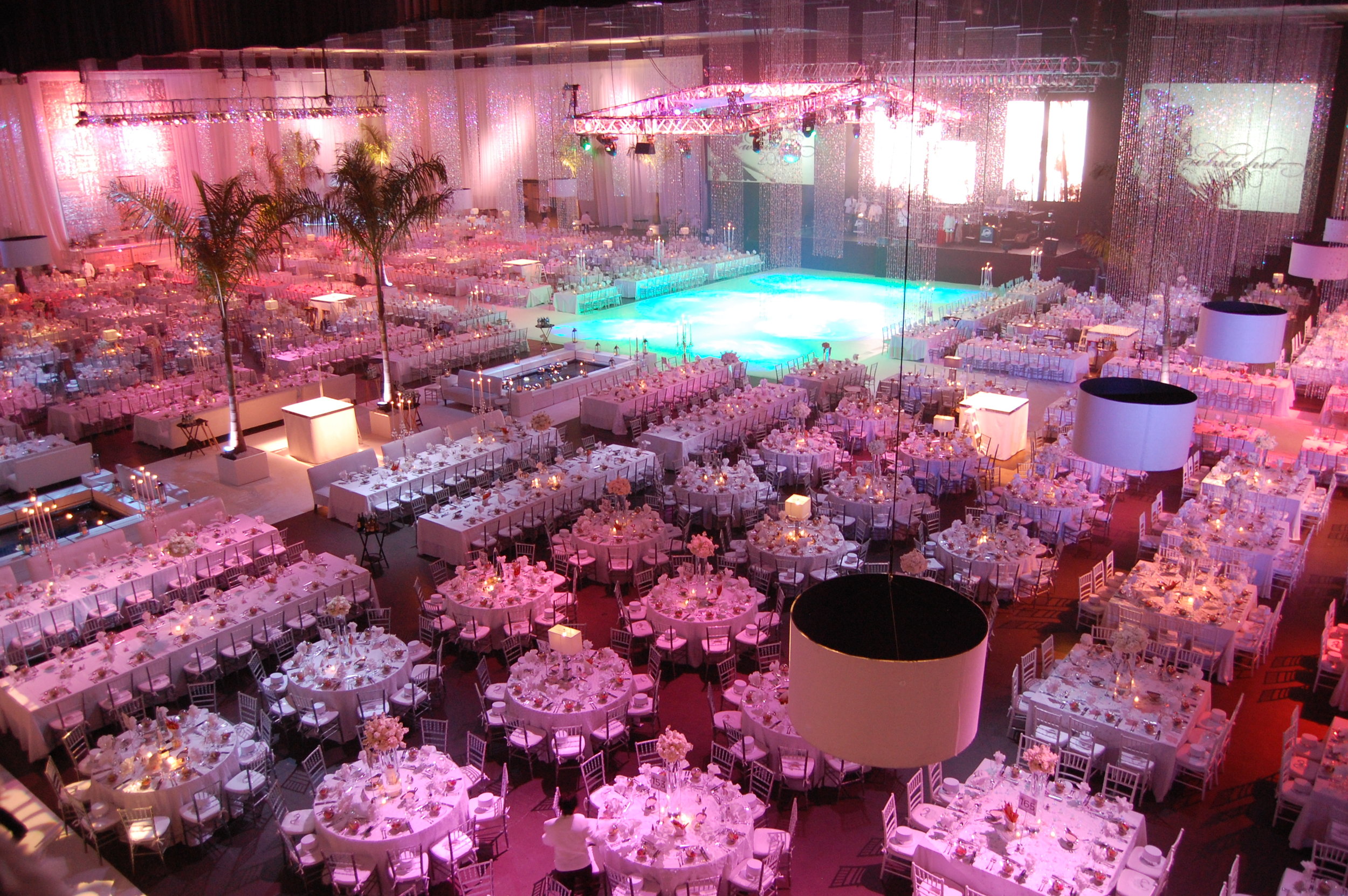 Chasing Dreams Gala - for 400 guests - Gotham Hall, New York
AN UNDERWATER FANTASY for 2,500......